SOLAREDGE POWER OPTIMISATION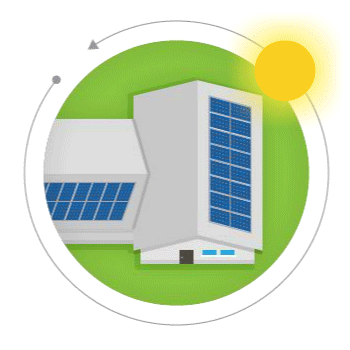 Real-time full insight to system from anywhere
Panel level performance monitoring & remote maintenance lead to:
​
Easy access via web browser and mobile device

Monitor the output of each panel individually

Advanced remote service tools included to allow faults to be identified & rectified remotely by us, thus reducing down time & future maintenance costs

Higher system uptime
More Energy
Solar energy systems include PV panels and inverters. Traditional string inverters have a number of significant drawbacks. SolarEdge DC optimized inverters overcome these traditional concerns to offer more energy, better maintenance, and enhanced safety.
Constraint-Free Design
Power optimizers enable installation of:
​
Harvest extra power from varying panel tolerances

Panels in multiple orientations and different roof facets in a single string

Eliminate shading problems
​
More modules on the roof. More power, More revenue & More aesthetic rooftops.
Enabling Energy Independence
Combining SolarEdge's breakthrough PV inverter technology with leading battery storage systems, the StorEdge solution helps homeowners reduce their electricity bills while maximizing energy independence from the grid.
​
StorEdge is based on a single SolarEdge DC optimized inverter that manages and monitors PV production, consumption and storage. The StorEdge solution is compatible with high voltage batteries from LG Chem.