Combining Renewable Energy Sources
​Many self-builders want to create a comfortable home with minimal running costs. Planning the integration of renewable energy technology at the start of a self-build project will ensure the installation is incorporated seamlessly as part of the overall build. We provide a host of renewable energy technologies to suit your needs, an effective combination that will help to cut your energy bills and reduce your household's environmental impact. Selecting the best system will depend on your budget, eco priorities and how far you want to reduce your running costs.
If you're going to install products such as heat pumps or mechanical ventilation with heat recover (MVHR), you'll likely save a huge sum on your heating bills - but at the same time, your electricity usage will go up. Installing solar PV can help you offset this additional electricity cost so you can achieve maximum savings.
Andrew wanted his self-build home to be as environmentally friendly as possible and felt solar panels was a good choice. Solarfix installed the panels to blend in with the aesthetics of Andrews home. Andrew believes renewable energy is really important for his family and for the future of the planet.
Integrated solar panels are a cost-effective solution, ensuring the modules do not detract from the look and feel of your home.
Solar panels can be fitted 'on roof' using specialised brackets and rails attached to roofing beams, so the panels sit on the top of the roofing material.
Ground-mounted panels are ideal for anybody who does not want to include solar PV on their roof and would prefer to have solar on the ground.
Solar shingles can replace ordinary tiles that have the aesthetic appearance of real tiles and are almost invisible.
Save more with Home Batteries
Battery storage automatically provides homeowners with power when the sun goes down and certain models can provide backup power in case of grid interruption. It allows home owners to maximize self-consumption for maximum energy independence, because PV power is stored in a battery and used at night.
We have developed a more affordable battery solution using a Solis hybrid inverter and BYD battery modules.
Solar energy systems include PV panels and inverters. Traditional string inverters have a number of significant drawbacks. SolarEdge DC optimized inverters overcome these traditional concerns to offer more energy, better maintenance, and enhanced safety.
​
Power optimizers enable installation of:
​
Harvest extra power from varying panel tolerances

Panels in multiple orientations and different roof facets in a single string

Eliminate shading problems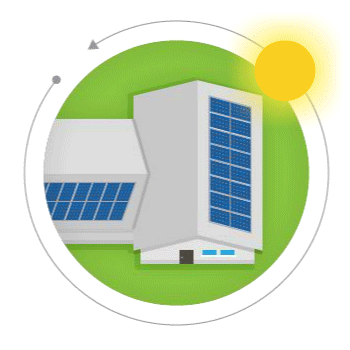 More modules on the roof. More power, More revenue & More aesthetic rooftops.
Real-time full insight to system from anywhere
Panel level performance monitoring & remote maintenance lead to:
​
Easy access via web browser and mobile device

Monitor the output of each panel individually

Advanced remote service tools included to allow faults to be identified & rectified remotely by us, thus reducing down time & future maintenance costs

Higher system uptime
Enabling Energy Independence
Combining SolarEdge's breakthrough PV inverter technology with leading battery storage systems, the StorEdge solution helps homeowners reduce their electricity bills while maximizing energy independence from the grid.​
​StorEdge is based on a single SolarEdge DC optimized inverter that manages and monitors PV production, consumption and storage. The StorEdge solution is compatible with high voltage batteries from LG Chem.
Inquire about Our Self Build Products and Services
We'll connect you with a Solarfix advisor to learn more about your custom energy needs.