Produce Your Own Clean Energy
Solar panels produce quite incredible amounts of power – even in Northern Ireland! We will design your system to meet your needs in line with your budget and your home's physical layout. You will have a monitoring app installed to show you how much power the panels are generating and when it is being produced. If there is any excess solar electricity left over - after we have powered your home for free - it can then be used to charge batteries, heat water, power electric vehicles or be sold back to the grid.
Solarfix are the quality choice of installer, we have over 20 years' experience in the industry and have successfully installed well over 1,000 systems across the country. Have confidence in us that we can and will save you significant amounts of money on your annual energy bills.
Save Money - Power your Home with Daylight
Solar panels do not need direct sunlight to work. As long as there is daylight the panels will be generating free electricity. Most homes in Northern Ireland use between 10 and 15 kwh units of electricity per day. Our most common domestic systems produce 3,500 to 5,000 kwh units of electricity per year and at a lower generation cost per kwh than homeowners can buy it from the grid. Solar makes sound financial and common sense.
Residential solar installation
Residential solar installation
Residential solar installation
Residential solar installation
David from Antrim tells us about his experience having solar panels installed by Solarfix. He saw a dramatic decrease of his household bills, especially since he is working from home. He also feels good that he is generating his own green electricity and not using as much grid energy that is potentially generated using fossil fuels.
Systems can save over 50,000kg of carbon in their lifetime. Solar Panels will also boost your home's energy rating which usually increases the value of your property. It's a 'Win Win' situation.
Like a mini power plant – you feed your home with solar during the daylight and store any excess in batteries for your own use in evenings - reducing your reliance on the grid and lowering your bills.
If your system is producing more electricity than you need, you can sell the surplus back to the grid through the Export Tariff which is still available in N.Ireland
Utilise your own source of free solar electricity to help charge your car, heat your water, fill batteries or run your household appliances. Why buy it from the grid?
INSTALL A COMPLETE NEW SOLAR SYSTEM
Get solar started with​
4kw German engineered Q-Cells All black mono panels with 25 year performance warranty

1 x Solis 3.6kw string inverter (Upgrade to a SolarEdge Optimised inverter for +£750)

Installation on standard concrete tile or metal roof

All associated cables, meters, switches & mounting kit

NIE Paperwork/application

2 year workmanship warranty
Prices starting


from £4,750

ex-VAT
VAT charged at 0% domestic, 0% new build, 20% commercial. All prices include installation and MCS certificate.
Solar energy systems include PV panels and inverters. Traditional string inverters have a number of significant drawbacks. SolarEdge DC optimized inverters overcome these traditional concerns to offer more energy, better maintenance, and enhanced safety.
​
Power optimizers enable installation of:
​
Harvest extra power from varying panel tolerances

Panels in multiple orientations and different roof facets in a single string

Eliminate shading problems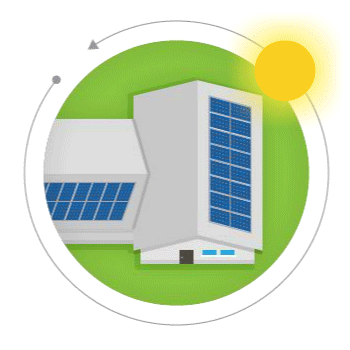 More modules on the roof. More power, More revenue & More aesthetic rooftops.
Real-time full insight to system from anywhere
Panel level performance monitoring & remote maintenance lead to:
​
Easy access via web browser and mobile device

Monitor the output of each panel individually

Advanced remote service tools included to allow faults to be identified & rectified remotely by us, thus reducing down time & future maintenance costs

Higher system uptime
Enabling Energy Independence
Combining SolarEdge's breakthrough PV inverter technology with leading battery storage systems, the StorEdge solution helps homeowners reduce their electricity bills while maximizing energy independence from the grid.​
​StorEdge is based on a single SolarEdge DC optimized inverter that manages and monitors PV production, consumption and storage. The StorEdge solution is compatible with high voltage batteries from LG Chem.